Delicious, nutritious meat from our farm to your table! We deliver!
Bacon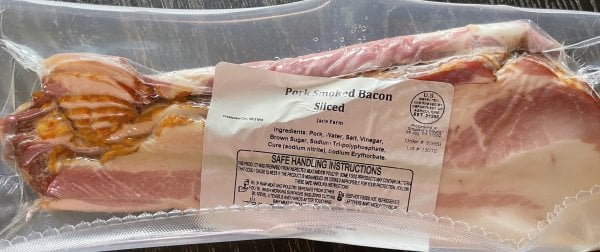 1 package of smoked bacon | Approx 1 pound @ $10.00/pound = $10.00 + $0.15 Assembly
Bacon is cut from the fatty sides of a hog's belly. It is sliced and smoke cured with salt, brown sugar and water.

Website and Online Farm Store Powered By
Eat From Farms